Jack and Chantal
What we love to do when we are in our paradise.
Swimming in front of our villa everyday, the lagoon is deep enough, just a quick go, or swim to the reef where you can snorkel at a highlight spot and see many Fish always in front of our paradise.
Kayak
Diving with a professionnal school Subapiti on the beach of Tipaniers
Walking on the island and even climbing for the best ones through a rock with a hole to cross the island from North to South
Or just admire the panorama from the Belvedere and watch Opunohu and Cook's bays
Quad is possible a good way to discover the island's inside.
Whales watching from July to November, Moorea is a birth's location. You'll be able to see them from the villa
Viare is a beach with deep blue waters the ferry's arrival from Tahiti
Buy jams at the food University « Lycee Hotelier », the way to go there is wonderful
Buy »Les Chevrettes » Moorea's speciality at a farm growing shrimps in Fresh Water in Opunohu Bay
Buy the famous pineapple they are really the world's best. You should also try the enormous grapefruits, the peel is going yellow-green they are just fabulous
Visit Tiki village : very nice exhibitions of Polynesian dances
You should Buy Tahitian Pearls you will do very good deal. Their colors are so fantastic
Even if you are not christian you should go to the local church it's a brand new experience you'lI enjoy wonderful voices. It's really something to do.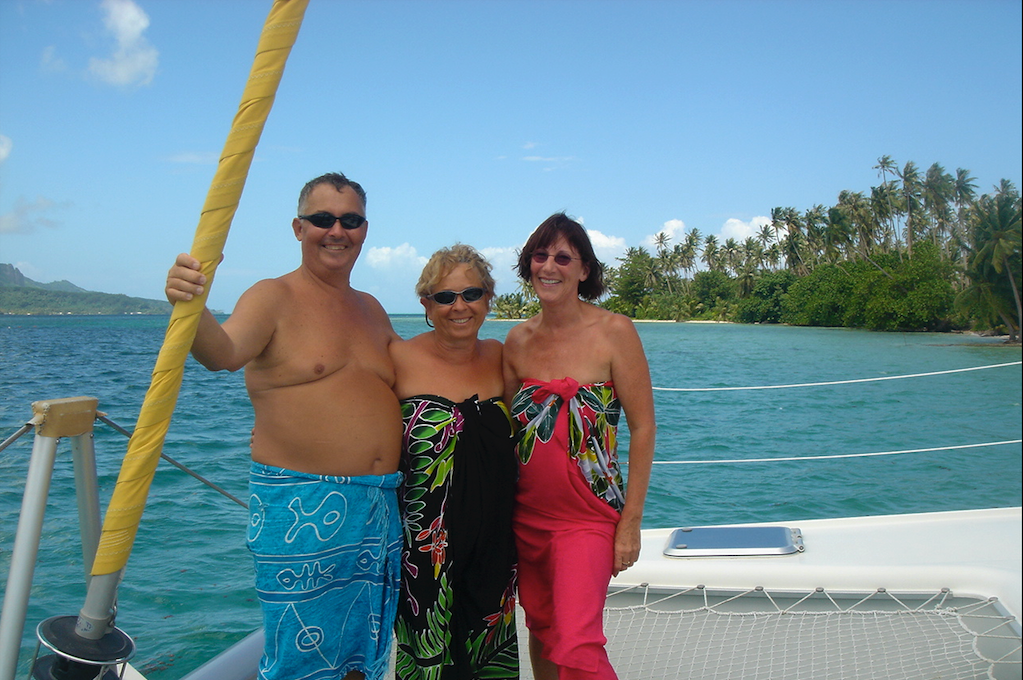 Us with our friend Dominique