How Jack and me (Chantal) get this villa.
Our professional life was intense and we love traveling.
A very good French friend, Polynesia's lover, push us to go there and visit, which we did.
Tahiti cruise on a sailboat to Leeward Islands, Tuamotu Islands where I spent my diving qualificatiosn as the wildlife and flora were so beautiful in Polynesia.
You can meet big monsters like manta rays or just swim in the nice corals potatoes, which are like small villages crossed by little fish
Then we went to Moorea which delighted us so much that we decided to buy a villa.
A new adventure was starting, we looked for a wooden house and it was finally a beach front plot that we bought.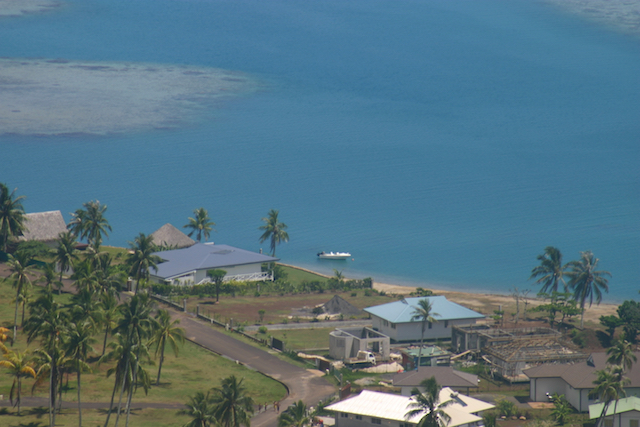 Our plot between the two villas with blue roof.
This field surrounded by gorgeous turquoise waters, its position directly on the beach in a private area made us switch, when building a house from the other side of the world where we were living would be a very difficult challenge.
But what luck!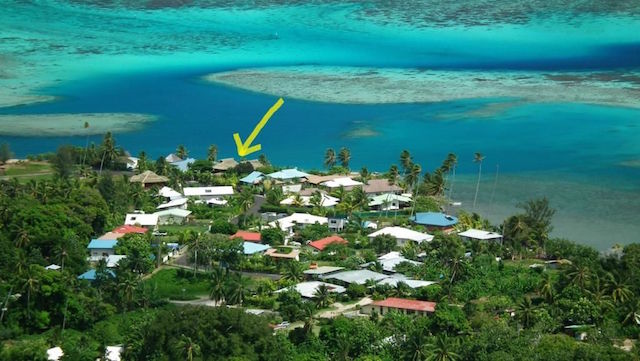 We wanted a tropical wooden house, but there was no forest in Polynesia.
Never mind, we decided to build it in Asia in Bali and then transport it by container to Moorea.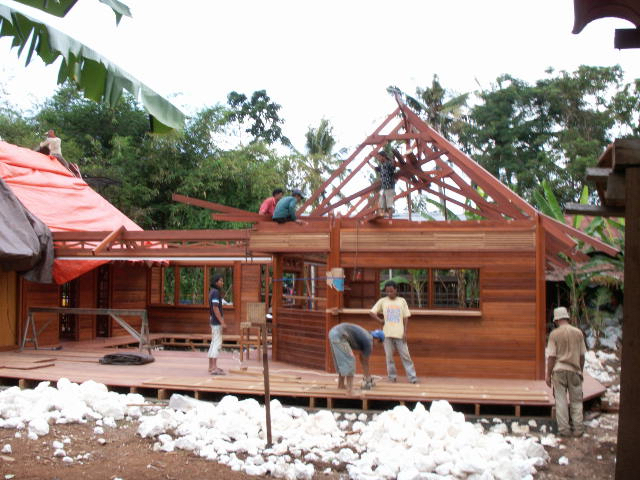 Villa's construction in Bali Indonesia.
The plans, the choice of the house were made in Polynesia for most, and then we went on site in Bali to refine the plans with the manufacturer.
We bought also the furniture, the decor on site in Bali.
The Balinese are exceptional artists very gifted and a cave of Ali Baba had opened to us.
Our large imagination could be realized. We found beautiful furniture, we make others inspired by the Balinese hotels like our living room inspired by the Four Seasons Hotel.
Following the Thai tsunami in 2004, we cared to build special foundations to resist to tsunami or hurricane, even if the coral barrier reef which is at 1 km from the beach protect the house.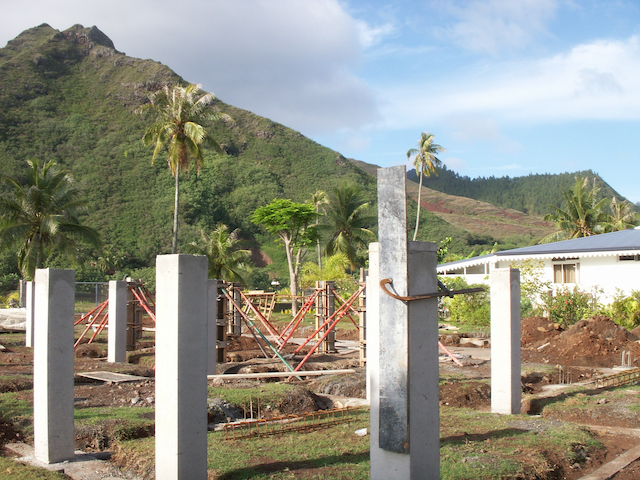 Villa's foundation
We decided to have the villa settled at 5 feet high on a wooden deck to enjoy a great view.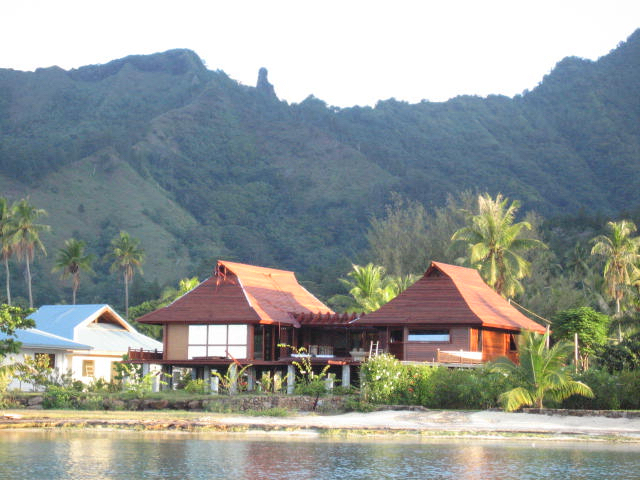 The villa's construction in Moorea
The mirror windows in Ray Ban amplify the view.
You can really have great moments on this terrace.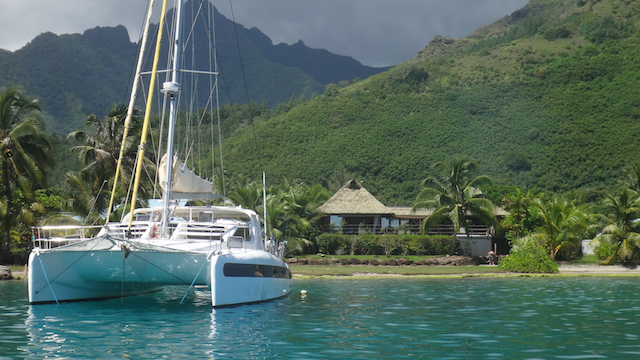 Our catamaran in front of our paradise.
The house was improved in 2014. We closed the patio by a glass pyramid roof and covered a part of the deck to be fresher.
Before and after
We are always trying to improve our villa year after year, and we have decided to rent it, to offer you as a future guest our paradise.
The rental revenues go to the maintenance and the improvement of the villa. Our next project is to add a third bedroom.
September 2017
We have added a third bedroom with 2 single beds and large private terrace with the mountains view.
Jack is checking the construction's plan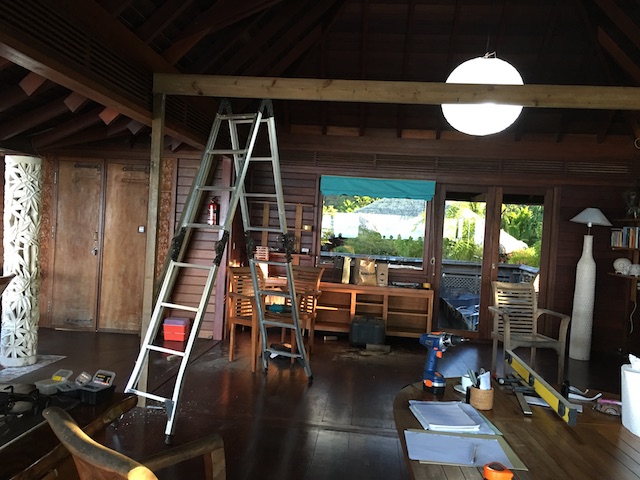 New Wall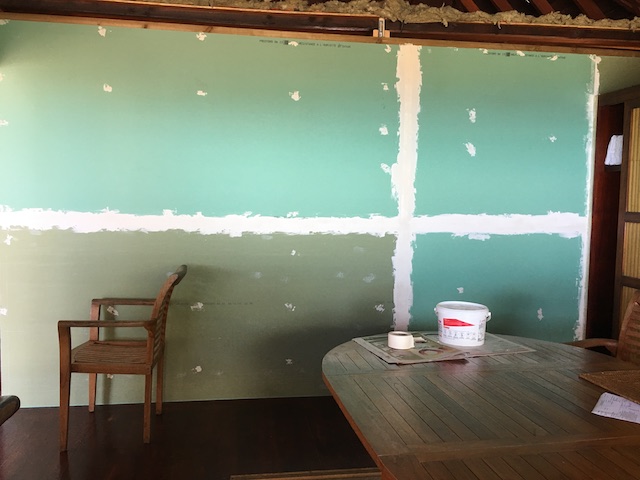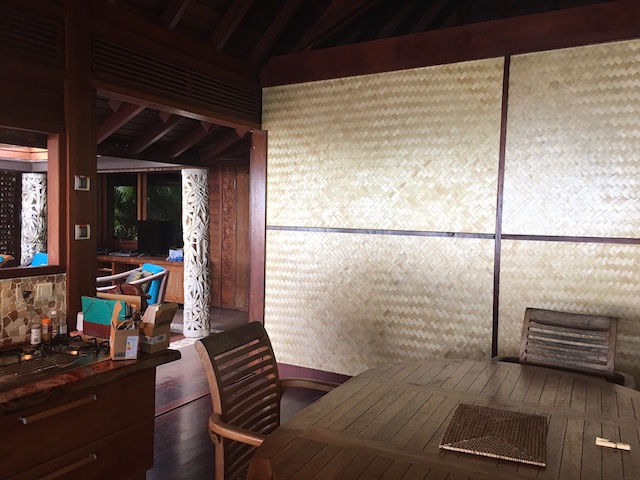 New Private Terrace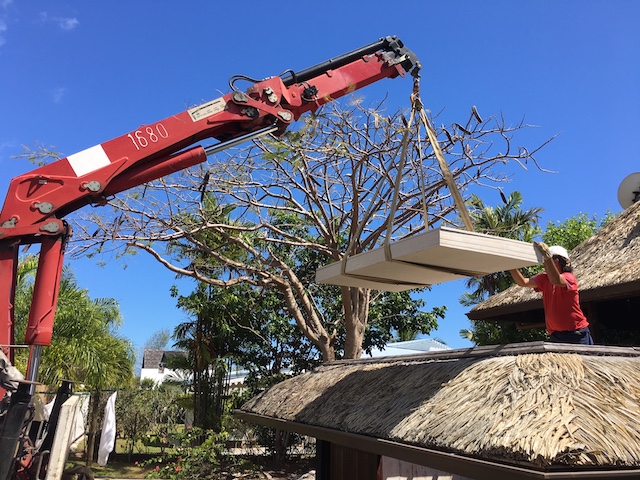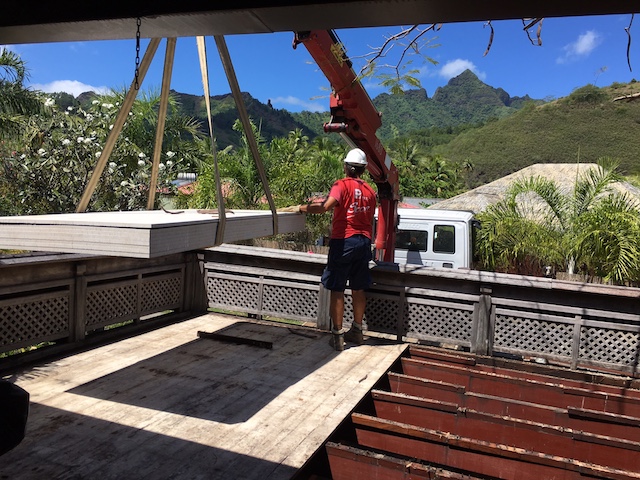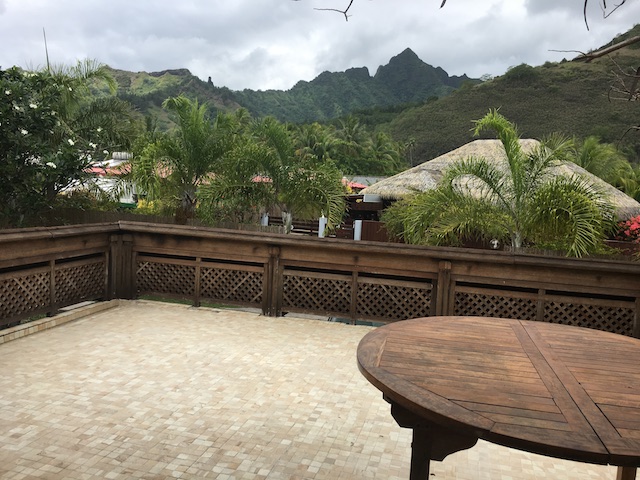 Third Bedroom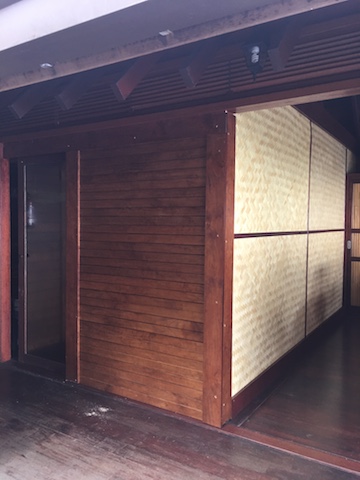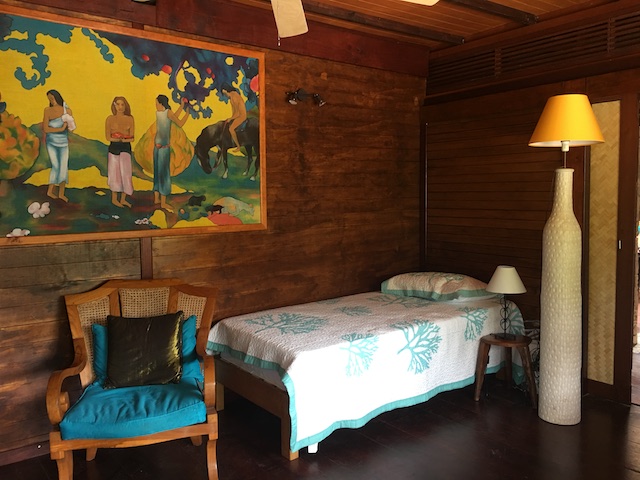 September 2018
We have added A/C in all bedrooms